Welcome
Having been in education my whole working life, working in schools across the country, I am delighted to be the CEO for the Trust, leading a growing number of schools in and around the Tenterden area.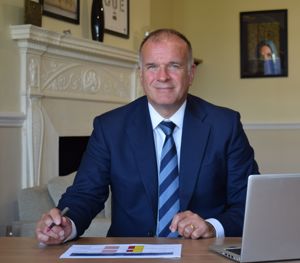 Having schools across all phases and catering for all ages allows us to create a seamless and coherent learning experience from ages 0-19 in which our students flourish and are well prepared for their futures. We take personal well-being, family values and community involvement seriously and believe these are key foundations to our success.
Each of our schools maintains its own identity and each one has a special place within the community. We get to know our children and families well so that moving from one school to the next is so much easier for them. Anyone joining one of our Trust schools for the first time receives a warm welcome and they quickly become part of the family.

Learning is at the heart of what we do and we work together as a group of schools to share training and development opportunities for staff. Our staff use the latest educational research to make sure teaching is up-to-date, engaging and relevant to the world of work.

If you want to know more about how we do things have a look around the website, and do get in touch if you want to find out more about us.
MR Stuart Reeves
CEO, Tenterden Schools Trust