Developing Our Staff
We are firmly committed to developing our staff, both teaching and associate, through our well- established and successful CPD programme which has led to the Trust having excellent staff retention and career growth.
Continuous Professional Development
Comprehensive support for ECTs with experienced mentors, regular meetings, training focussed on individual needs
Development for leadership at all levels, shadowing, coaching and mentoring
Leadership Development Programme open to associate and teaching staff with opportunities to qualify at NPQSL or NPQML for our teachers
Performance management based on a research element of your choosing – with a view to trying new strategies and improving your practice
The opportunity for a double point move -up the qualified teachers scale when colleagues have an excellent year
We look to promote from within and to grow expertise through continuous professional development
Staff Case Study - Head of Schools, Tenterden Primary Federation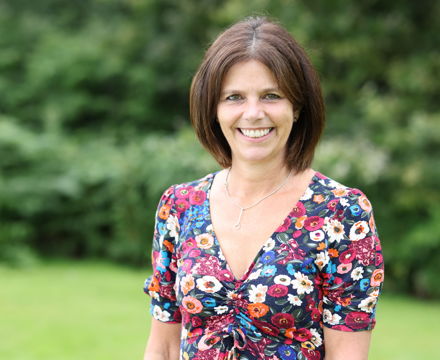 Tracy Burdett, Head of Schools, Tenterden Primary Federation
I joined Tenterden C.E. Junior School in 1991, having completed my NQT year in Essex and then travelled the world for a year.
I have remained loyal, positive, passionate and dedicated to all aspects of the school and have enjoyed growing with the changes that have been implemented over the years.
Having my two children and being able to work part time was a blessing, and they gained a wonderful education at Tenterden C.E. Junior School. After a few years, I returned as a full time teacher and English lead. I have always embraced professional development and coaching and mentoring to enable me to further my career and was pleased to be appointed Acting Deputy.
Once the Academy Trust was established, more training opportunities became available and I was fortunate to be able to do the NPQML course, run by the Trust. This enabled me to build strong links with other professionals within the Trust; to be coached and mentored by a Senior Leader within the Trust; to gain a deeper understanding of the importance of transition between KS2 and 3 and how styles of learning should be consistent across Key Stages. To this end, I introduced the I-College style of learning to the Junior School which coincided with the introduction of the Mastery approach at the Infant School. These initiatives enabled our children to take more control of their own learning with teachers taking the role of facilitator.
From there, I became Deputy of the Tenterden Federation and I'm now very excited to become Head of Schools with the support and continual professional development from the Trust.
Staff Case Study - Principal Teacher of Health, Social Care & Applied Learning, Homewood School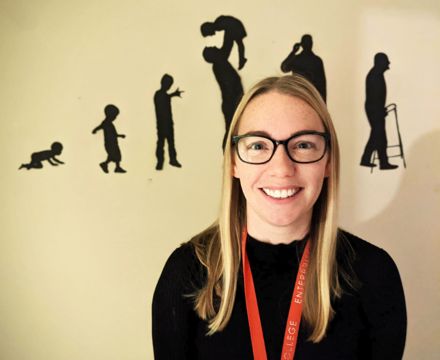 Danielle Bailey, Principal Teacher of Health & Social Care and Applied Learning, Homewood School & Sixth Form Centre
I joined Homewood School in 2012 as an NQT after completing a PGCE at Canterbury Christ Church University.
Towards the end of my first year of teaching I was appointed coordinator for two KS4 subjects. I had a very supportive mentor and head of the department at the time which made this next step possible. From this point, I quickly progressed to middle management and began leading the Health and Social Care Department.
To further develop my leadership skills I enrolled on the NPQSL programme in 2017 which was offered by the Trust. I had the opportunity to learn about the key concepts, behaviours and knowledge that underpin a successful senior leader: a role I aspired to. It also helped me to grow in confidence and improve my leadership skills.
Then, in summer 2021, an opportunity came up to lead the Applied Learning curriculum. Not wanting to step down from my existing position, my vision was to merge both departments. I am extremely fortunate to work in a school where you are given a platform to share your ideas and vision. I am pleased to say that I now lead across both curriculum areas and I am thoroughly enjoying this new role.
The school offers a range of continual professional development to support staff throughout their teaching career. Just recently, I received training, alongside a number of colleagues, to become an instructional coach. This is an opportunity for both the coach and coachee to increase their professional growth and improve their teaching performance.